FOOTALL.COM UNIBET REVIEW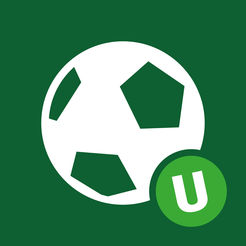 ODDS
LIVE BETTING
OFFERS
CASINO

POKER
LIVE CHAT
The next bookmaker to go under the knife and get examined in our bookmaker review is Unibet. In this review we will focus on Unibet offers, like their welcome offer, new customer offer (sign up offer) as well as covering different features of their betting site.
We will also go through and give insights to where in the world you can use the site, you might know there's a Unibet fit for the UK market, but is there for example a Unibet Australia? Carry on reading our report and you will find out!
The website is fresh yet modern, as you would expect from a big bookmaker like Unibet. However, what stands out the most, is the colour selections. It's very pleasant for the eye and gives clear associations to winning (we figured it's due to the green dollar colour). It's a simple and accessible layout – both on desktop and for punters using their mobiles.
Upon entering the site the first time, you will most likely face a welcome page. From this page, you are able to choose your next step, eg. what category you would like to explore further. Casino, Sports or Poker. You always have the option of the following tabs in the top menu:
Sports

Casino

Poker

Live Casino
Games

Bingo

Apps

Promotions
Once you have chosen your preferred method of playing, you will find a well visible register button on the top right hand corner. In fact, you hardly won't be able to miss it, this is the only feature on the site that comes in bright yellow.
When signing up with any bookmaker or casino site, you are prompted to add your details. Signing up with Unibet are no different. It's a simple and straightforward process and you'll be registered as a user in no time. Make sure to check your inbox to see if you have received the registration email. If there's any problem when signing up, you can always contact their customer support team 24/7. They are available on phone, email and livechat.
Once signed up and registered on the betting site, you will be able to proceed with enjoying the Unibet welcome offer.
UNIBET SPORTSBOOK SIGN UP OFFER
When it comes to Unibets sportsbook offer, and their new customer offer, it's a standard yet welcomed bonus. Upon signing up, you will be able to choose your welcome bonus as a free bet with money back up to €25 (or currency equivalent) sportsbook sign up offer. Terms and conditions apply.
The current free bet offer from Unibet is fairly easy to understand
Sign up

Deposit and place a bet

 If your bet loses, Unibet will refund the money up to 25EUR (or choosen currency)
This is only valid for new customers registering.
UNIBET CASINO WELCOME OFFER
If you are more looking to play casino games when signing up with Unibet, you will also, of course, be able to receive a welcome bonus offer. It's a straight 100% deposit match offer which, if you are a regular casino player, most likely already know about. The match offer is up to €100 and contains terms and conditions as per usual.
1) Eligibility to receive the bonus:
This offer is available to:
– New customers only
– Aged 18 years or older.
– First deposit of €10 minimum
A third option for the punter signing up with Unibet, is their Poker sign up offer. There seems to be a few different options, but the biggest bonus at hand is the €200 Play-through Bonus. Although, you will need to deposit first in order to participate in this welcome offer. Here's a few of the terms:
€200 Play-through Bonus
Playthrough bonuses are activated upon first deposit of minimum €10.

Playthrough bonuses are released in increments and automatically credited to your real money balance once cleared.

Bonus money will be released according to the following table
SUMMARY of welcome offers & best UNIBET offer
As you can see, Unibet offers a wide range of products – and with them – a good range of welcome offers and bonuses. If you are a reader on Footall.com you might like the Free bet offer the best, but with that said, you really don't have to choose one!
However, what Unibet offer is the best fit for you is depending on a few factors. You should first and foremost decide what you want to achieve with signing up on the site. Then it should be easier to decide what product, and ultimately, what offer you should choose.
Sometimes  you are restricted from betting on certain sites, depending on what country you reside in. There's also a few restrictions when it comes to the Unibet site.
This bookmaker is available in a lot of countries, and if you aren't sure make sure you check on the website if you are able to register an account.
A few of the countries Unibet provides customised sites in includes:
Denmark

Sweden

Finland

Sweden

UK

Ireland

Germany

Italia

Portugal

Poland

Romania

Australia

New Zealand

Amongst others
UNIBET AUSTRALIA AND NEW ZEALAND
From many countries in the world you are able to access the site through the Unibet com site.  However, in many cases there's individual domains for different locations. We have chosen the use Unibet Australia as an example.
Unibet Australia and Unibet New Zealand offers betting and casino through the .au extension website. Customers are advised to use this site when registering with Unibet from the Australian and New Zealand regions.
Unibet is growing in popularity in Australia, and it's easy to see why. Football (Soccer) is a very popular sport, and growing, in Australia. The first league in the country is National Soccer League (NSL). It also includes teams from New Zealand. The league attracts more and more stars from around the world, however, it's not yet competing with the big European Leagues. Melbourne Knights are the most successful club thus far in the leagues history.