When you are interested in football, you might also be interested in putting a few bets on! Enjoying a game of football is mostly enough for most people. However, some punters need to add a little extra to the game! 
This is where a bookmaker comes in! To get the best out of your betting experience, it's important you choose the right bookmaker for your needs. We have therefore chosen to write reviews about some of the biggest and most known bookies in the world. 
We love football and sports in general, but also betting on our favourite team. We also have extensive knowledge and experience in both fields. So we figured, why not combining the two things and let our readers know a bit more! 
We hope you will enjoy and find our reviews of bookmakers helpful! 
Fairly new but exciting Sportsbook offered by a well known Casino brand!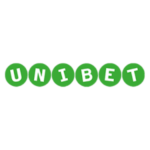 Constantly growing betting and casino site that offers a great experience for both beginners and pro's!

French bookmaker that started already in 2005! Good odds and markets offered.
Hand in hand with bookmaker reviews, goes reviews on Free Bets! A free bet is a great way to get started with betting. Read our guide to the best free bets and welcome bonuses here.
Regardless if you are an experienced punter, or just about to start your journey in the world of betting – a free bet is the best way to either test making a bet, or trying out a new bookmaker. 
Bookmakers, like the ones we mention above, wants to attract new customers. The competition is however fierce amongst the online betting sites, so they need to offer sign up bonuses to new players registrering with them. 
One of the most popular offers to promote a betting site with, is a free bet. We describe what a free bet is and how you get the most out of it on our free bet and bonus page.