Jurgen Klopp was appointed in October 2015 after the sack of Brendan Rodgers and guided Liverpool to eighth place finish in the Premier League.
Spending his first full season at the Merseyside, he led Liverpool back to the Champions League in the just concluded Premier League season and it could be counted a successful season by the German coach.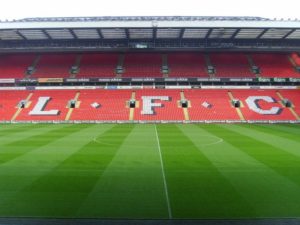 The Reds were among the favorites for the league title and after living up to that realization for some period they faded out but they can still take solace from that they have returned to the elite competition.
However, Klopp need to learn from and avoid the mistake of his predecessors by getting it right in the transfer market. Signing the right players with the right mentality and attitude is the brain behind any triumphing club.
Under Rafa Benitez in 2009, following the sale of Xabi Alonso to Real Madrid, the money recouped was spent on signing Alberto Aquilani, Glen Johnson and Maxi Rodriguez which yielded no result than to exit the Champions League at the group stage and finished seventh in the league.
The scenario played itself out again in 2014 when Liuz Suarez was sold to Barcelona for £75 million, only for Rodgers to squander the money o players like Rickie Lambert, Lazer Markovic, Alberto Moreno, Mario Balotelli, Adam Lallana and Dejan Lovren who were a waste of investment, except for Lallana and Lovren.
And the results afterwards? Liverpool were dumped out of the Champion League again at the group stage and finished outside the top four.
Liverpool is clearly in need of additions to improve the quality of the team and with a reasonable transfer kitty available at his disposal this summer, Klopp need to choose his transfer targets wisely.