After beating Middlesbrough 3-0 on the final day of the 2016/17 season to secure their place in next season's Champions League qualifiers, Liverpool are looking to sign a number of players to make their European sojourn a good one.
The Reds are looking to sign Tiemoue Bakayoko, who has been strongly linked to Chelsea. The 22-year-old France international is also wanted by the likes of Chelsea, Manchester United and PSG, but the player himself has ruled out a move to the French giants, insisting he could not move to a team that finished behind his club in this season's Ligue 1 race.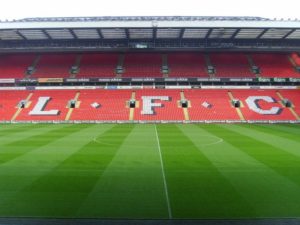 L'Equipe reported some time last week that PSG are interested in bringing him to the Parc does Princes, however this snub by the midfielder will ensure they look at other targets.
Bakayoko has been in sparkling form all season, combining raw physicality with a devastating array of skills. He is wanted by Jurgen Klopp to offer steel and solidity to his midfield. The player was particularly exceptional in both legs of the Champions League Round of 16 flash against Manchester City.
Reports in the media believe that Chelsea boss, Antonio Conte will open talks with the principality club as soon as their season end, which means that the 18-time Premier League winners must act quickly to get their man.
The 22-year-old Bakayoko, who is a central midfielder, has also played for Rennes in his career, made 51 goals for Monaco this season, scoring thrice.