Arsenal have been dealt a blow in their pursuit of Alvaro Morata after the forward reportedly claimed he will be moving to Chelsea this summer.
The Spanish striker has been linked with a move away from Real Madrid after falling down the pecking order behind Karim Benzema, with Premier League rivals Chelsea, Arsenal and Man United all vying for
him signature.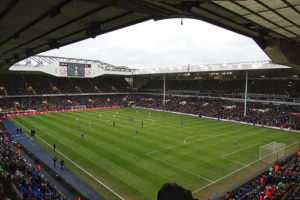 Arsenal had been in the forefront to land the forward and Daily Star had previously also claimed Man United have made contact with the player's representatives.
According to the same media outfits, Morata will now be joining the Premier League champions after informing Real Madrid he would fancy a move to Stamford Bridge.
Arsenal and Man United are looking to bolster their teams ahead of next season after both endured a frustrating campaign this term while Chelsea are preparing to make a bold statement as they return to
Europe next season and are now leading the race to add Morata to their team.
United's attack have been anonymous in front of goals this season, while Alexis Sanchez and Olivier Giroud have been linked with moves away from the Emirates Stadium.
The 24-year-old has been increasingly frustrated at his lack of playing time at the Santiago Bernabeu and a search for first team football has compelled him to move elsewhere. He has managed 13 league
appearances this season and despite that he has 20 goals to his name in all competitions for the La Liga giants.
With the latest development, both Arsene Wenger and Jose Mourinho will now have to shift their attention to other available transfer targets